Just Relax or be Active Outdoors
Springtime Holidays on Menorca
The Spring is a wonderful season to discover or re-discover Menorca before the heat of the summer kicks in. The air is lighter, the views are crisper and beautiful the spring colours make the lush landscape so much more vivid. It is a great time to take a well earned Spring break after the grey skies of the northern european winter and simply enjoy the outdoors and pleasures of lunches or drinks with views over the sparkling Mediterranean sea.
Easter
Easter is locally known as Semana Santa ( "Holy Week" ) so look out for this when researching local Easter events on the island. Outside of the towns the island wakes up slowly so you'll need a hire car as beach resort food shops will probably not yet be open, some exceptions being Cala en Porter, Fornells. Hire cars are available at this time of year from just 65 Euros.
Also if you have time on your hands why not travel via Palma de Majorca ( lots of cheap flights there ) and travel to the island ( Alcudia to Ciutadella) on fast ferry. Plus there are lots of cheap hotels rooms to be had in Palma at this time of year.
What's to do in Springtime?
You can be as active or as relaxed as you want. A hire car will allow you to enjoy so much of the island that the stay on beach summer holiday leaves undiscovered. Enjoy mediterraenan culture, lazy lunches and people watching in the city cafes on the square or waterfronts.
Reduced Bus services operate at the following coastal resorts : Cala en Porter, Es Castell , Cala en Blanes, Cala en Bosch and Fornells village.
Spring Walks
The island is in full bloom with an abundance of wild flowers in wonderful yellows, pinks and violets in the fields, hedgerows and along the roadsides, followed by masses of vibrant red poppies.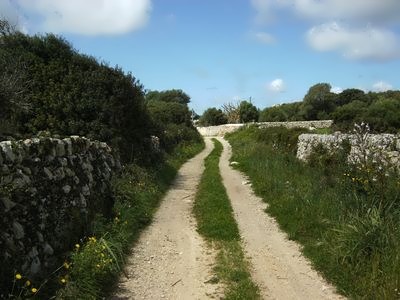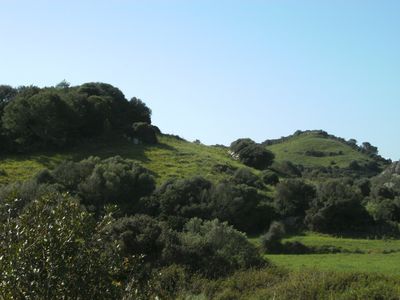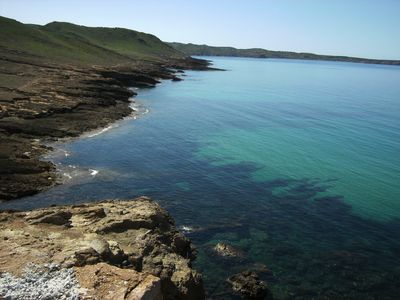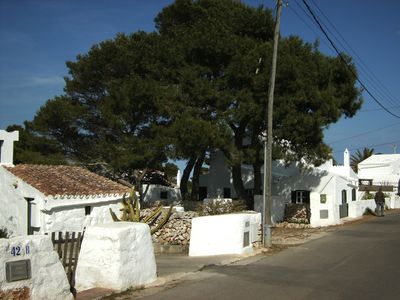 Cycling
With lower temperatures Springtime is ideal for working off winter waists along quiet country lanes or for the enthusiast Mountain biking the Cami de Cavalls round the island routes or along the many miles of rough tracks.
Horseriding
Pounding through the surf on deserted beaches, a leisurely ride through pine woodlandsand or dramatic coastlines.
Kayaking
There are organised events aswell as special offers.